Administrator
Staff member
Yep....I am now the owner of a 2016 Mustang GT California Special. It has been a month in the making and quite a story from start to finish. That is a story best told in person with a coffee lol. One of those things that just kinda happened and a deal that I was more than ok with.
Anyway....the car. It's an Alberta, one owner car that was trucked to Nova Scotia (not an enclosed carrier lol) and I've had in my hands for less than 24 hours. Now you know why it was a month in the making. Got to give it a good going over today and I'm happy with the condition....exactly as described. Very first car I've bought without actually seeing in person first but all the Mustangs I've owned have been from outside Atlantic Canada. Like I said a one owner car, 28,000kms, 6 speed manual and pretty close to mechanically stock. Only upgrade is a JLT cold air intake and to my surprise had an SCT hand held tuner in the glove box. It has the California Special package, navigation and the Equipment Group
401A
option
package --
includes a 12-speaker Shaker Pro Audio System with HD Radio, blind spot detection, cross traffic alert, and driver memory functions. So lots to figure out and of course a mod list to make
So now the bad news. With this addition I am not adding a 3rd to the stable. As much as I'd like to one must go and it's not the convertible. The Saleen is currently in my garage but will have a new home in NB come May. I've had 10 years of fun with it but looking forward to something different and the CS should do the trick. I may even drive it more than 1700 miles in two years
I will update with pics as I go. Still lots to inspect, clean and figure out but here are some crappy pics from today lol. Need some decent lights in my garage I'd say.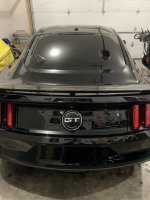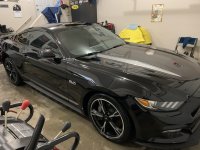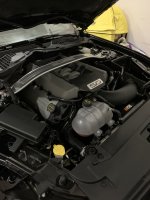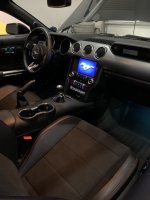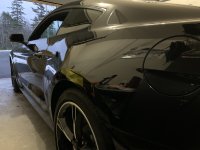 Last edited: