The next morning we gathered on the south western side of Vegas with Richard and a few from Texas to start the drive to Corona
Hard to believe we were within 1 day of our midpoint destination
Outside Shelby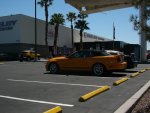 Wrong time of the day for a good Photo !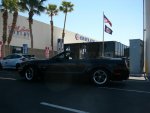 Next morning meet up, 2 Canadian Cars - 1 Nevada -2 Texas and one from New Mexico joined before we left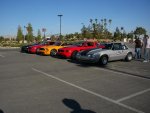 On the road - next stop was planned by Big Daddy - this man knows food - He took us to Emma Jean's Holland Burgers
This place was featured on Diners, Drive ins and Dives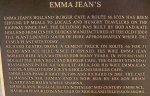 Great place with Shawna providing the food with a side of southern sass. I'm not 100% sure but we might have deserved the sass we got !
http://www.hollandburger.com/
Off to Corona !