MAA50th
This is How what started as a weekend trip in 2009 turned into a 26 day,14,000+ km trip in 2014!
In 2009 working in Arizona I met a group of people who loved their Mustangs, loved them enough to travel across America to celebrate the 30[SUP]th[/SUP],35[SUP]th[/SUP] ,40[SUP]th[/SUP] and 45[SUP]th[/SUP] birthdays. I got to travel from Phoenix to Las Vegas ,then leave Las Vegas Motor Speedway with 209 other Mustangs. Now that was quite an experience. The only problem with this trip was I was in a rental car and could only travel with this group for one day. I wondered if I would ever do this trip in my own car.
Now the real story begins- In 2013 the planning began at MAA (Mustangs Across America) for the 50[SUP]th[/SUP] to travel from Corona ,California to Charlotte NC . Could I attempt the trip? A lot of miles to travel just to get to the starting point from Nova Scotia. It took a couple of months but finally I decided YES and registered for the trip, I was car #88 of what would turn into 519 registered for this drive. I worked out a plan looking at 6-8 days to get from NS to the start point, then to travel with the MAA group for 6 more days back to Charlotte. Crazy yes but I'm going. After a few chats Shipwright decided to join in as well and take his car. Saleen166 wanted to go but didn't want to put all those miles on his Saleen and Rich2006GT who didn't own a mustang at the time soon joined and our group was formed.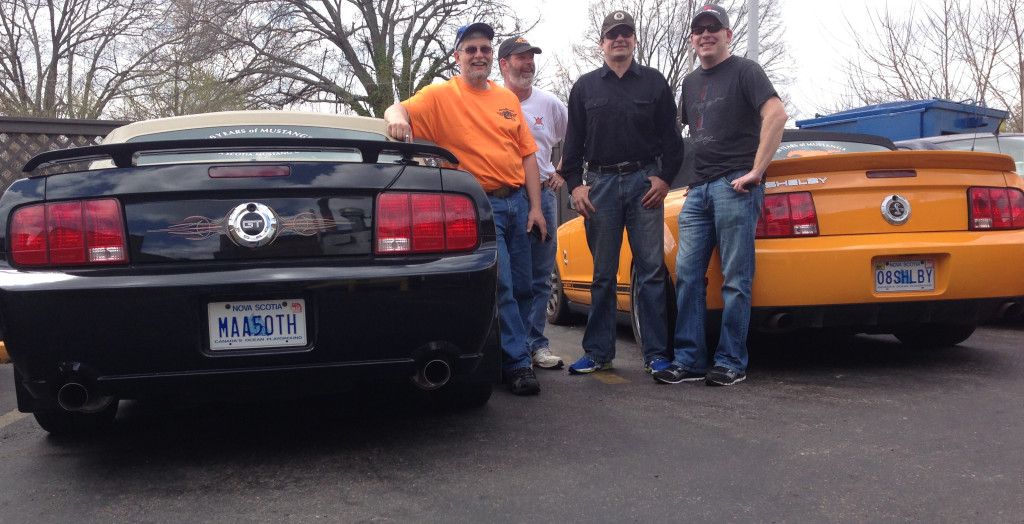 With 2014 being the year of the never ending snow storms we kept revising our departure time – Finally March 29 was the day – between snow storms, it was then or stay home as another storm was planned for Monday and we would be driving directly into the mess. Our March 29 departure was actually 2.5 days earlier than our original plan – allowing some sight-seeing along the way, more on that later.
In preparation we had out cars all checked out, fresh oil changes done, new tires, cleaned and polished and the undersides covered in Fluid Film- just in case of – you know that white stuff they put on the roads around here.
Well 8AM Saturday and we are pulling out of my driveway – we were underway. The clean cars didn't last much past Truro as the rain snow mix started and continued past Moncton.
A quick Tims stop in Sailsbury, then off past Fredericton to the border.
At the Border - we wait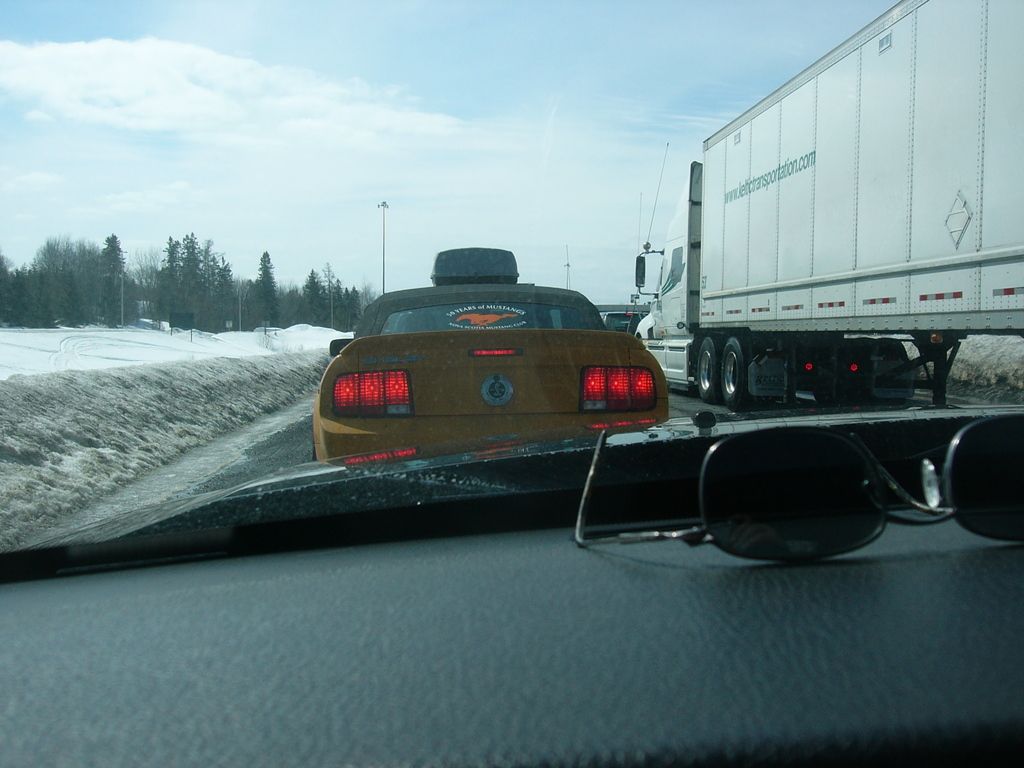 Gas Prices in Maine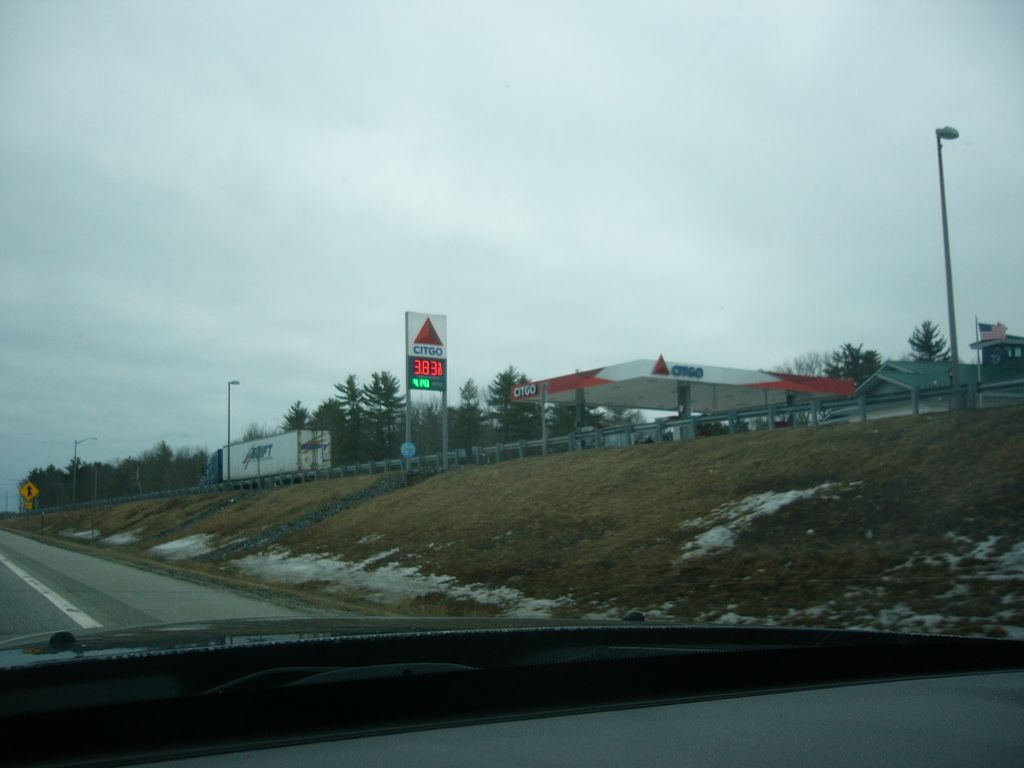 As we waited at the border crossing in Holton we checked the forecast – Snow in Bangor that night ! Drive on we must. No rest tonight until we are far enough south that rain is the Sunday forecast. Nice part of having company in the car is we can switch up drivers – Jason and Denis quickly got into the gas and switch drivers routine, For Rich and I the switch was less often. 300 km became the semi normal gas/coffee out – refill as that was about ½ a tank. At the end of 3 refills,- a Dysarts lunch , snacks in the car , and 1155 Kms we arrived in Vernon CT for the night , heavy rain and heavy traffic for the last couple of hours made it a long day!
First and last Super 6 Motel for the trip but a well deserved sleep was had by all.
Lots of rain but the snow on the roads is behind us.