Administrator
Staff member
I was following this car from before its release. It just had that special feeling you get when you read about it.
When it was released for preview I knew I wanted this car. Owning several Fords I am at my dealer often and
I have a good relationship with everyone, I managed to be put first on the list to buy this car.
the first Picture of the new GT350 goes out to the world, from the Detroit Auto show.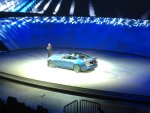 Last edited: