Modified by Shelby American, it has electric all-wheel drive (eAWD) and the Performance Edition Extended Range Battery. The Shelby team put an emphasis on cutting edge materials. The stunning exterior features graphene infused carbon fiber body panels, and the vehicle rides on a composite spring suspension. The team is also in development on powertrain improvements to the EV platform. Unveiled at SEMA.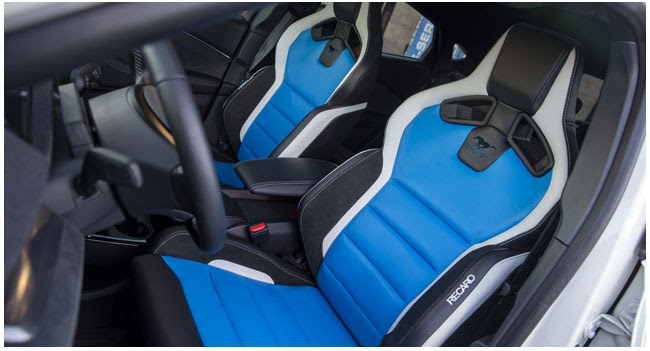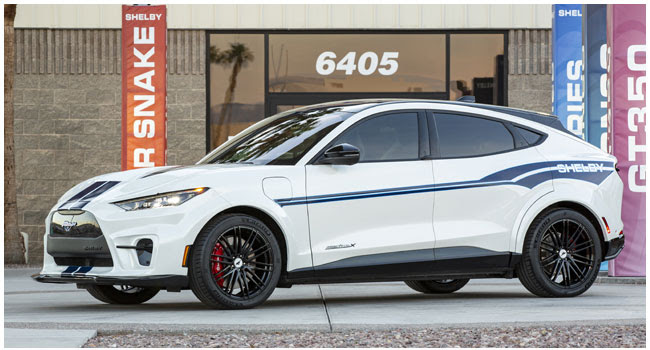 My Son-in-law works at a Ford dealer, and brought an E-Mach home the other day. It had some pretty trick features I have to admit. I liked the Mustang image it projects on to the ground, beside the car. You can actually choose a V8 engine sound, that is projected through speakers, otherwise it is dead quiet. The camera has an interesting function choice, whereas you can look down at the car from a height, and see everything around it for several yards. Like a close up from Google Earth. The large function screen had several menu choices, which would be fun to play around with, if I had more time. I never got to take it for a spin to see how it performs, which may be lucky for him, as it data logs everything that happens, and stores it in memory bank. The dealership might not be impressed if they saw I was racing it around. It also logs every place you've been, so no, to sneaking over to the girlfriend's place..lol
Some call this a Puddle light
V8 engine sound..