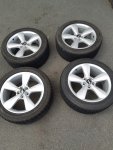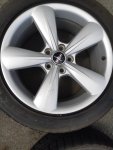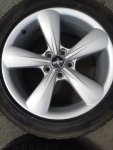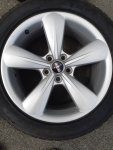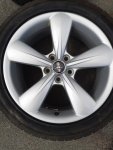 I have 4 18"x8" Mustang GT factory rims for sale. Bolt pattern is 5 × 4.5" (114.3 mm)
I had purchased an extra set of factory rims to mount winter tires on for moving the car in and out of the driveway in order to shovel. Now that I've sold the car, I have no use for the them.
No curb rash, a few scrapes. Overall, in good shape. Pictures taken 23 June 20.
Comes with TPMS and centre caps
You can have the tires for free.......I'm not taking them off. They are winter tires, 235 50 18 with lots of tread left.
$700 OBO
Last edited: