Administrator
Staff member
After much hard work, endless e-mails, issues and then finally
shipping issues, the new 2020 Calendars have arrived.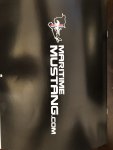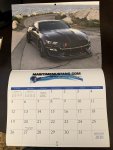 Cost of these beauties are $15 plus mailing cost if required.
I can get some to Charlie in Moncton and Aaron in Charlottetown
for pick up by early December. You will have to arrange for pick up with these fine gentleman
we have 40 for sale, first come first serve, once gone, that's it for this year.
Who wants calendars
Ohtobbad - 2
Trueblue - 1 (c)
67 again - 2
2001 Black gt -2 (c)
Canuack 121 -2
McDavis -1 (c)
SVT4MT -1
thundr -4
Torch -2 (c)
PEI_Guy -2
Sheldon H -2
Fun Gt -3
Mineral Grey -3 (c)
Griff -1
S197CS -1 (c)
Paul Belliveau -1 (c)
Lorne. -1(c)
Sold to date -31
Last edited by a moderator: